Now open for breakfast at 7:30 in the morning, Howards Chefs, will cook up traditional farm fresh selections while introducing classic entrees like, shirred eggs and the new rage, breakfast salads with fruit.

Deli sandwiches with Boar's Head meats and an abundant variety of entrees are slated for the lunch crowd. In addition to the expanded salad bar, creatively crafted salads have been added to the noontime menu.

Dinner entrees offer guests sautéed specialties, succulent beef offerings and an array of seafood selections including Cod, Salmon, Scallops and Shrimp- all wild caught. The perfect GIFT for Anniversaries, Birthday's, Retirement or other occasions!
Purchase a gift card TODAY!
A physical Gift Card will be mailed to the address you provide.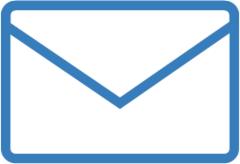 Want to know more about Howards? We want to keep in touch with you and let you know what's going on here at Englewoods favorite restaurant!
Sign-up today!